Environment
Discourse Version: 2.7.0.beta5 ( 42fb806f43 )
Plugin Commit: 0.7.0 (actually, not sure which commit)
Other Plugins
discourse-adplugin
discourse-akismet
discourse-cakeday
discourse-calendar
discourse-canned-replies
discourse-chat-integration
discourse-checklist
discourse-custom-wizard
discourse-data-explorer
discourse-github
discourse-group-directory
discourse-invite-tokens
discourse-math
new-topic-form
prometheus data collector for discourse
discourse-question-answer
composer-template
discourse-sitemap
discourse-solved
discourse-spoiler-alert
discourse-voting
docker_manager
rstudio-community-discourse
discourse-rss-polling
styleguide
Steps to Reproduce
When users enter values into the custom wizard and click "maybe later", in the past, entered values were saved. That is no longer the case.
For a demo, see here: https://youtu.be/6UBLZ83DG1U
Curtis
Example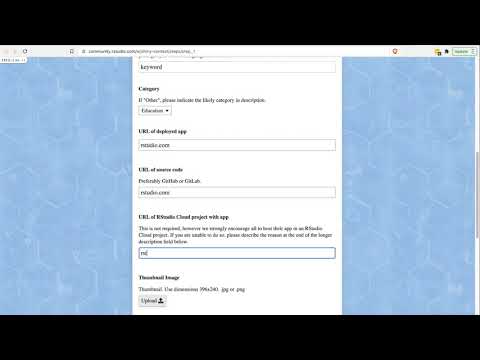 Logs
I don't think these are related, but these are the logs around the time of the example video recording.
default: FinalDestination could not resolve URL (timeout): https://arrow.apache.org/feed.xml
10:21 am
1223
Job exception: undefined method `each' for nil:NilClass
10:21 am
Error: Could not find module discourse-common/lib/raw-handlebars Url: https://community.rstudio.com/assets/ember_jquery-36a23101c869ab0dc53fc908de69adb785731593573d32bdeef416acc1076ef4.js Line: 1 Colu
10:25 am
Error: Could not find module discourse-common/lib/raw-handlebars Url: https://community.rstudio.com/assets/ember_jquery-36a23101c869ab0dc53fc908de69adb785731593573d32bdeef416acc1076ef4.js Line: 1 Colu
10:25 am
Uncaught NotFoundError: Failed to execute 'removeChild' on 'Node': The node to be removed is not a child of this node. Url: https://community.rstudio.com/assets/ember_jquery-36a23101c869ab0dc53fc908de